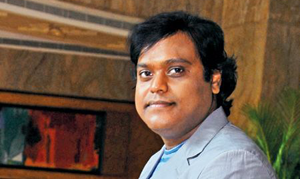 Thupakki songs and lyrics
Top Ten Lyrics
Poi Varavaa Lyrics
Mella Vidai Kodu Vidai Kodu Manamae
Intha Ninaivugal Ninaivugal Kanamae
Thaai Mannae Selgindrom Thooram Thooram
Ingu Uravugal Pirivugal Varuthey
Sila Azhagiya Valigalum Tharuthey
Pogindrom Pogindrom Thooram Thooram
Oh.. Enai Vittu Sellum Uravugale
Oh.. Ul Thottu Sellum Unarvugale
Poi Varavaa..? Poi Varavaa..?
Nanban Mugam Nenjil Nadanthu Pogum
Kaathal Thendral Kooda Kadanthu Pogum
Ippayanathil Un Ninaivugal Nenjadaikumae
Kaadu Malai Sella Thuvangum Pothum
Nenjil Sonthangalin Ninaivu Mothum
Kai Kuzhanthaiyai Anaikave.. Mei Thudikume..
Aayiram Aayiram Enna Alaigal Alaigal Alaigal Nenjodu
Aayinum Nyabagam Uyir Thudipaai Thudikkum Engal Mannodu
Poi Varavaa..? Poi Varavaa..?
Enge Magan Endru Evarum Kaetka
Raanuvaththil Ena Thaayum Solla
Aththarunam Pol Por Paathakkangal Kai Kidaikumaa
Naatukkendrae Thannai Koduththa Veeram
Aadai Mattum Vanthu Veedu Saerum
Apperumai Poal Ivulagilae Vaer Irukumaa?
Thaesamae Thaesamae En Uyirin Uyirin Uyirin Thavamaagum
Porilae Kaayamae En Udalin Udalin Udalin Varamaagum
Poi Varavaa? Poi Varavaa?
Mella Vidai Kodu Vidai Kodu Manamae
Intha Ninaivugal Ninaivugal Kanamae
Thaai Mannae Selgindrom Thooram Thooram
Ingu Uravugal Pirivugal Varuthey
Sila Azhagiya Valigalum Tharuthey
Pogindrom Pogindrom Thooram Thooram
Oh.. Oh.. Oh.. Oh Oh Oh..
Enai Vittu Sellum Uravugale
Oh.. Oh.. Oh.. Oh Oh Oh..
Ul Thottu Sellum Unarvugale
Poi Varavaa..? Poi Varavaa..?.
---
How to use
In Junolyrics, This box contains the lyrics of Songs .If you like the lyrics, Please leave your comments and share here . Easily you can get the lyrics of the same movie. click here to find out more Lyrics.