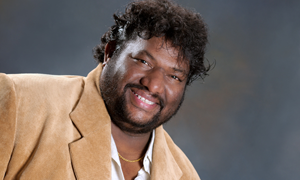 Boologam songs and lyrics
Top Ten Lyrics
Bhoologam Adicha Lyrics
Writer :
Singer : Aslam Mustafa, Sree Tamizh
This Is Bhooloham Coming
I'm Coming To Get You..
You Can't Hide From Me..
Bhoologam Adicha Knock Out-U
Podathe Ethirthu Nee Fight-Tu
Thaangamatta Mothina Oru Round-U
Perai Sollum Chennaiyila Pala Ground-U
Left -U Punch-U Right-U Punch-U
Upper Punch-U Lower Punch-U
Rib-U Punch-U Pup-U Punch-U
Boxing La Punch-U Vangi Bouncing Da Kanna
Tamil Nadu Champion Nu India Champion Nu
International Champion Nu
Thangapallu Karan Othaiyadi Veeran Kuthinaka Paren
Un Nethilai Vudenda Viralu Ivan Chennaiyin Boxing Model-U
Parthu Pesu Boosu Pattasa Udaiyum Nose-U
Boologam Thanda Maasu
Neck La Parthu Sikkala Muraicha
Kaiyilai Thookkum Knuckles-U
Un Marla Udaiyumda Buckles-U
Ivan Than Chennaiyin Tukles-U
Ivanukku Illai Eedu Iniai
Ivan Kaiy-U Irandum Evuganai
Visavadi Kasimedu Rayapuram
Boologam Irukkan Ethukku Payam
Karuvattu Vaasam Kadlkarai Kathum
Boologma Veeram Pesum
Ringu Melai Kattiduvan Padai
Ivan Sathiyama Tyson Oda Jaadai
Kaasu Panaththai Corrrect Ta
Katatha Car-U Bike-I Meettu Kodupen
Kaali Panatha Veettai Katina
Kannilai Miratti Kalatta Panuven
Police Vanukum Kaaval Nan Thane
Political Man Nukkum Sevai Seivene
Adam Pudicha Adakkuven
Naram Podichu Madakkuven
Pada Nadunga Virattuven
Paranthadichu Kalakkuven
Boologam Is Back..
---
How to use
In Junolyrics, This box contains the lyrics of Songs .If you like the lyrics, Please leave your comments and share here . Easily you can get the lyrics of the same movie. click here to find out more Lyrics.