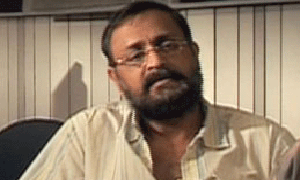 Ayalum Njanum Thammil songs and lyrics
Top Ten Lyrics
Januvariyil Lyrics
Writer :
Singer :
Januariyil yuvalahariyil vidarum nammal
chiriyithalukal
kaamukimare kannaleyyum kamukajwaram nenjetti
vilasivaa Oo
kanmaniyude kannanayi vaa
kalamozhiyude thozhanayi vaa
chundinayude choolamayi vaa
koodan vaa
mazha peythu pranayamaniye


naatukurumbo naavil meetti
kaattu paathayil kooththadi
kasari vaa


aasaa nural ere aasa
namukkullil aasa nilavin nisa
manimukil mele mazhakkattu pole
parannonnu pokam
varoo thozhare
sauhrudame nee maayathe
sankadamay maarathe
oru neram polum verpiriyanum veyyathayeda

laathri pole raavin koottil
sneham koodan poroo nee
arike vaa ooo
poonthirayude tholileri vaa
iru karayude kaaryamayi vaa
mayil mozhiyude naadamayi vaa
paadan vaa
manassinte madhuramozhiye

Poya kalam poya pora
namukkithra pora kinavin nira
kilimakale nee inakonjalode
parannonnu cheroo
manichillayil
youvaname nee vingalle
ulpulakam neeyalle
palakalam thammil pankidu pinne
changathimare


thenpuzha cherum koottin mettil
shingamariyil neeradi

ithile vaa ponpuraloli peythu peythu vaa
thalamurayude punyamayi vaa
punjiriyude sooryanayi vaa
aadan vaa
azhakinte kanakamaniye
---
How to use
In Junolyrics, This box contains the lyrics of Songs .If you like the lyrics, Please leave your comments and share here . Easily you can get the lyrics of the same movie. click here to find out more Lyrics.