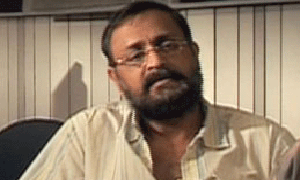 Ayalum Njanum Thammil songs and lyrics
Top Ten Lyrics
Azhalinte Azhangalil Lyrics
Writer :
Singer :
Azhalinte aazhangalil aval maanjupoyi
novinte theerangalil njaan maathramaayi
irul jeevane pothinju chithal praananil menju
kithakkunnu nee swasame

(Azhalinte aazhangalil)

pinnottu nokkathe pokunnu nee
marayunnu jeevante pirayaaya nee
annente ul chundil thenthullinee
ini ente ulpoovil mizhineeru nee
enthinu vithumbalaayi cherunnu nee
pokoo vishaadha raave en nidrayi punaraathe

(Azhalinte aazhangalil)

pandante eenam nee mounangalil
patharunna raagam nee erivenalil
atharaayi neepeyyum naal dhoorayaayi
nilavitta kaattayi njaan marubhoomiyil
pon kolussu konjumaaa nimishangalen
ullil kilungidaathe ini varaathe nee engo poyi

(Azhalinte aazhangalil)
---
How to use
In Junolyrics, This box contains the lyrics of Songs .If you like the lyrics, Please leave your comments and share here . Easily you can get the lyrics of the same movie. click here to find out more Lyrics.