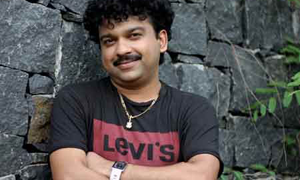 Grandmaster songs and lyrics
Top Ten Lyrics
Vida tharaathenthe Lyrics
Writer :
Singer :
Vida tharaathenthe, poyi nee
Oru vaakkinumakale neeyenkilumarikil njaaninnum
Maruvaakkinu kothiyumaayi nilkkayaanu piriyaathe
Azhake vaa, arike vaa
Malare vaa, thirike vaa
((Akaleyo nee akaleyo
Vida tharaathenthe, poyi nee))
Ethrayo janmamaayi, nin mukhamithu thedee njaan
Enteyaayi theernna naal, naam thangalilonnaayi
Ennumen koodeyaayi, en nizhalathu pole nee
Neengave nedidaan, en jeevitha saayoojyam
Sakhi nin mozhi oru vari paadee pranayitha gaanam
Iniyenthinu veroru mazhayude sangeetham
((Azhake vaa, arike vaa
Malare vaa, thirike vaa))
Illa njaan, nin mukham en manasithilillaathe
Illa njaan, nin swaram, en kaathukal nirayaathe
Enthino poyi nee, annoru mozhi mindaathe
Innumen nombaram, nee kaanuvathillenno
Kali cholliya kiliyude maunam karalinu novaan
---
How to use
In Junolyrics, This box contains the lyrics of Songs .If you like the lyrics, Please leave your comments and share here . Easily you can get the lyrics of the same movie. click here to find out more Lyrics.