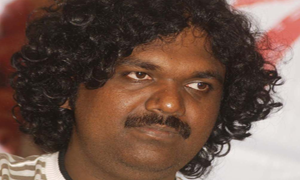 Tajmahal songs and lyrics
Top Ten Lyrics
Nuvvante ishtamanee Lyrics
Writer :
Singer :
Nuvvante ishtamanee neethone cheppamanee
Pedavanchuna tenelu chilike paatayyindi prema
Ventaade nee kalanee nijamayyedippudanee
Kannanchuna ninne vethike velugauyindi prema
Ye chota nenunna nee pilupu vintunna
Aa..ye vaipu choostunnaa ninne palakaristunna
Kanumarugai nuvvunte ninu choodalanipisthundi
Prati talapu neekosam aahwaanam andisthundee
Enthasepu ilaga neetho oosulaade saraagamento
Naligindi kaalam chaalaa jaaliga
Ninna leni vasanthamedu vantha paadey swaraala valalo
Veligindi maunam maro maataga
Laa la la laa la la laa la la laa
Munupennadu teliyani ee varasedo nee valanegaa
Tellavaare thoorupulona podduvaare padamaralona
Nee sparsha laanti edo laalanaa
Gaalimena savaari paina thelipoye ye raaga maina
Nee shwaasa laage sameepichenaa
Laa la la laa la la laa la la laa
Prati nimisham aaraatamga neekosam ne choostunnaa
Nuvvante.......
---
How to use
In Junolyrics, This box contains the lyrics of Songs .If you like the lyrics, Please leave your comments and share here . Easily you can get the lyrics of the same movie. click here to find out more Lyrics.