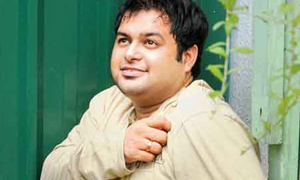 Thadaka songs and lyrics
Top Ten Lyrics
Subhanallah Lyrics
Writer :
Singer :
Bhanalla subhanalla subhanalla subhanalla taarararara
Bhanalla subhanalla subhanalla
Hey malli malli malli kavali nee mudde kavali ivvave pisinari
Gammattulo polamari niddarle tellari
Hey pilla ponginde nepai prema godari
Ho sundariya ho sundariya tere mere beach me kya hogaya
Ho savariya ho savariya tere mere beach me pyar hogaya
Pariponu daare ledu vundiponu chote ledu
Naa manasu ninda vundi neevugaa.. Naa manasu ninda vundi neevugaa..
Chaladanna mate ledu polchukunte anthe ledu
Nenu lone nuvvunnavu jantaga nenu lone nuvvunnavu jantaga
Chalo sammatista nuvve prema raasta
Prati janmalonu jathe ventavasta
Hey nene leni lokam srustista neethone nimpesta kammani kaanukaga
Hey ninne ninne chustu kalakalam gadipesta
Cheli bomma nee chirunavvulatho pandaga chesta
Ho sundariya ho sundariya
Ho savariya ho savariya
Tere mere beach me kya hogaya
---
How to use
In Junolyrics, This box contains the lyrics of Songs .If you like the lyrics, Please leave your comments and share here . Easily you can get the lyrics of the same movie. click here to find out more Lyrics.