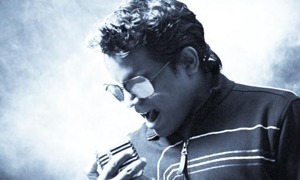 Mr. Nokia songs and lyrics
Top Ten Lyrics
Oke Oka Jeevitham Lyrics
Writer :
Singer :
oke oka jeevitham idi cheyi jaariponeeku
malli rani e kshananni mannu palu kaaneeku
kastamanedi leni rojantu ledu kada
kaneeru daatu kuntu saagipoga tappadugaa
hooo oo oo amma kadupu odilina adugadugu
hooo oo oo anandam kosame e parugu
hooo oo oo kastala batalo kada varaku
hooo oo oo chirunavvu odalaku
ooo oooo hooo ooooo oo
ohooo ooo oo
nuvvevaru nenevaru rasinadevaru mana kathalu
nuvvu nenu chesinava mana peruna jarige panulu
idi manchi ani adi cheddadani tukalu veya gala varevaru
andariki chivarakariki tudi theerpu okkade paivadu
avthuna melu keedu anubhavalega rendu
daivam chethi bommalega nuvvu nenu evaraina
thalo patra veyakunte kaala yatra kadilena
hooo oo oo nadi sandramandu digi nilichakaa
hooo oo oo edureeda kunda munakesthava
hooo oo oo ninu nammukunna ne prananni
hooo oo oo addariki cherchavaa
ooo ooo hooooo yeee heyyyyy eeee yeeee
puttukatho ne adugu ontariga modalainadile
bathuku ane margamulo thana todevaru nadavarule
chikatilo nisi rathirilo ne needa kuda ninu vadulunule
nee varu anu varevaru lerantu nammithe manchidile
chithi varaku netho nuvve
chivaranta netho nuvve
chuttu unna lokam antha netho lene ledanuko
nekannulo neeru thudiche cheyi kuda needanuko
ooo oo oo lokana nammakam ledasale
ooo oo oo dani peru mosamai marenule
ooo oo oo verevari sayamo endukule
ooo oo oo ninnu nuvvu nammuko
oo oo hooo yeyiyaa yeyiyaa hooo
---
How to use
In Junolyrics, This box contains the lyrics of Songs .If you like the lyrics, Please leave your comments and share here . Easily you can get the lyrics of the same movie. click here to find out more Lyrics.