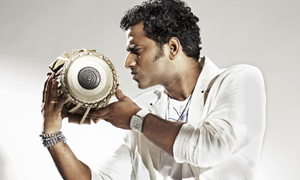 Mallannaa songs and lyrics
Top Ten Lyrics
Allegro Lyrics
Writer :
Singer :
Common Everybody ITS time to roll
lets welcome the Indian girl..........

Hook

Allegra Allegra Allegra Ale Ale Egra
Allegra Allegra Allegra Ale Ale

PALLAVI

India pille Ingo Itaali kalle swingooo.....
Nenu oo merupula Mango paruvala Flemmingo...
Menulo magnet pongo matalo chocolate Bhango....
Nenoika cuyrrent Ringo thaakithe thala thirigingo......
Red Wine bottlene Kashmir Apple ne golden Angle neneeeeeeee.............


Charanam-1

Aadaham tango tango adharani congo bongo jeevitham shorto longo thippedhham steeringoooooo
padadham sango sango adugule righto wrongo badichesthe thrillimgooo

spacee dhatesi dancese skyse steppeyavaaaa....


Charanam-2

AAsale okato rendo
Hadhdhule undavu lendo
ee kallu renduu windoww musendhuku friendooo...
merupulo bendo dhandoo nelavanka vankaradhando
annodu picchodando andhanne chudandooo....
ninne dhatindhi repe chudandhi nede neekundhiraaaaa......
---
How to use
In Junolyrics, This box contains the lyrics of Songs .If you like the lyrics, Please leave your comments and share here . Easily you can get the lyrics of the same movie. click here to find out more Lyrics.