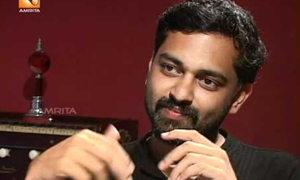 Red Wine songs and lyrics
Top Ten Lyrics
Akaluvathenthino Lyrics
Writer :
Singer :
Akaluvathenthino marayuvathenthino
irulala thannil nee porule...
pala mukhamingane smrithikalilangane
thelivaarnnuvo maanjuvo
ithile nizhalaayi nirayaayi
ithu vazhiye ithu vazhiye

kanalaalumee virahahamo
maduram tharum pranayamo
thirinaalametho kaattil
marayum lokham
thalirila viriyaan varumoru kaalam
kariyila kozhiyaan maru kaalam
ithu vazhiye ithu vazhiye
[ akaluvathenthino ]

---
How to use
In Junolyrics, This box contains the lyrics of Songs .If you like the lyrics, Please leave your comments and share here . Easily you can get the lyrics of the same movie. click here to find out more Lyrics.