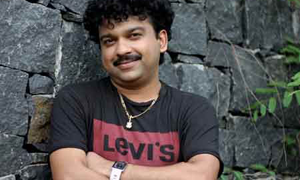 Chettayees songs and lyrics
Top Ten Lyrics
Eru nottamithenthinu Lyrics
Writer :
Singer :
Eru nottamithenthinu veruthe ettu paranjal theerulle
chembu koottiya thakidu minukki minnu koduthathu pukilayo

vasanappoo veesiyerinjoru

paathira poonkattu paranje

paattaranginu thalamadikkan koottu poruu koottare




kuththari puththari koththi parum

iththiri pakshikalallo nammal

rathri mathram pookkum kozhiyum

iththiri vettaththaththazham



ingottengane engane penne

angottangane anganeyolloo

kappalum paayumkoovum pinnem

thura kidakkum veyilodum



chakka poloru nenju thurakkan

chakkara mukkiya vaakkukalundo

kootti gunichu harichalum ee

penkaryam oru vankaryam



kannininangiya monjanelum

pennininangiya potte nalloo
kettukal pottiya kambi murukkan

cheppadi vidyakal parayamo

---
How to use
In Junolyrics, This box contains the lyrics of Songs .If you like the lyrics, Please leave your comments and share here . Easily you can get the lyrics of the same movie. click here to find out more Lyrics.