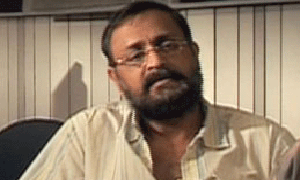 Ente Veedu Appoontem songs and lyrics
Top Ten Lyrics
Vavao vave vannummakal Lyrics
Writer :
Singer :
Vavao vave vannummakal sammanam
Inku tharam mele thanka nila kinnam
Kunu kunu nine cheru marukil
chartham chandanam
Ponnin padhasarangal paninju tharunnath
thoominnal thattan

rareero arareerao rareero

oru kumbil paipamle ee kurumbnanu vendu
oru kunju kuri munde udukkanum vendu
kannanunni nine nokki
kannu vaikkum nakshthram
navoru padi uzhinju tharu
en nadan pulluvane
(vavave)
oru kunji kalalle kalam theerthu mannil
naru venna kudamalle udakkunnu kallan
attu thottil pattu mooli koottirikkam
kunjave nenjinakathu kidannurangu
mayapoomaine
(vavave)

---
How to use
In Junolyrics, This box contains the lyrics of Songs .If you like the lyrics, Please leave your comments and share here . Easily you can get the lyrics of the same movie. click here to find out more Lyrics.